---
Student support for social enterprise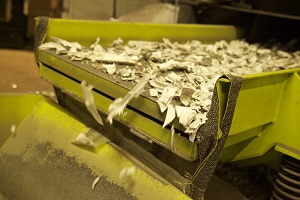 Elixir Group have recently completed a student dissertation project with Jonathon Clarke from the School of Environmental Science in the University of Liverpool, arranged by the centre's Liverpool team Dr Andy Plater and Dr Matt Fullton. As part of his undergraduate dissertation project Jonathan has designed a new WEEE recycling line for LCD screens, which Elixir have put in place and are hoping to start processing waste screens in the next few weeks. During his final year of studies Jonathan is working part-time for the company, assisting with commissioning the new recycling line and investigating commercial and environmental benefits of future ventures for the company.
Elixir Group is a social enterprise that challenges perceptions on how profits can be used to empower people and change our environment for good. The strong commercial environmental business provides specialist plastic, PVC-U, WEEE, and general waste management solutions with profits being used to create opportunities for vulnerable people and sustain its local charity.
Elixir are a multi-award winning business that does great things for the environment and your local communities. Elixir has invested over £1m in a fully licensed, National Recycling Centre with specialist recycling equipment.
You can read more about Jonathan's experience here.
The company received assistance from Inventya Ltd and the University of Liverpool through the Centre for Global Eco-Innovation, which is the only centre of its kind in Europe and is part financed by the European Regional Development Fund. If your business needs research help with an innovative project that could deliver economic or environmental benefit, please contact enquiries@cgeinnovation.org
Mon 03 March 2014