---
Waste treatment pilot for Arvia's technology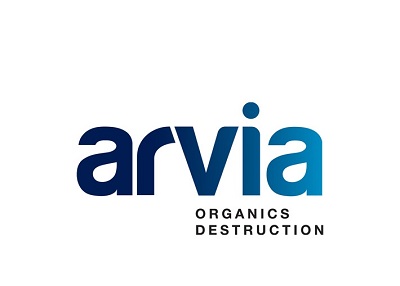 Collaborative partner in the Centre for Global Eco-Innovation Arvia Technology Limited, based near Manchester, are involved in a successful bid to pilot its unique waste treatment technology. The contract, awarded to NuVision Engineering, a US supplier of leading edge technology and engineering solutions to both the Government and commercial nuclear markets, aims to demonstrate an innovative technology for the treatment of radioactive wastes which currently have no viable treatment option.
The patented technology from Arvia has already been successfully proven to treat radioactive oils. As part of this contract the efficiency of the process to treat radioactive wastes containing furans and dioxins will be demonstrated at Perma-Fix Environmental Services' facilities in Gainesville, FL. The initial phase of the program will focus on optimisation trials for simulated wastes and will then transition to treatment of actual wastes from the DOE Oak Ridge site early in 2014.
Mike Lodge, CEO, Arvia said, "This is an extremely valuable opportunity for Arvia to showcase its technology against some of the world's most challenging wastes and to demonstrate that these wastes can now be safely processed."
Dr. Laurie Judd, Vice President, Government Programs, NuVision Engineering said, "We are excited by the partnership formed with Arvia and Perma-Fix and are grateful to the DOE's International Program for providing the funding for this work. This is another good example of how NuVision seeks out the best of international technologies to support the US DOE cleanup program."
The Centre for Global Eco-Innovation is the only centre of its kind in Europe and is part financed by the European Regional Development Fund. For more information contact Dr. Andy Pickard (a.pickard@lancaster.ac.uk)
Wed 09 October 2013