---
Marlan Maritime Technologies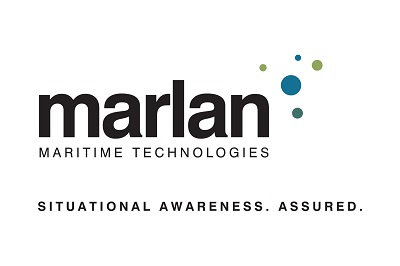 Marlan Maritime Technologies is a Liverpool-based company specialising in the production of high quality software systems for a variety of industries including; port management, vessel traffic and shipping navigation, coastal security and surveillance in addition to marine environmental monitoring. The team at Marlan has extensive experience in the fields of radar engineering, electronics, signal processing and software engineering, the partnership with the University of Liverpool through the Centre for Global Eco-Innovation brings expertise in coastal science allowing the company to expand into new markets.
Providing a range of products and services from turnkey Vessel Traffic Management Systems through to bespoke tracking and data acquisition software solutions, the Marlan team have commercial and government customers across the globe in locations such as Chile, Nigeria, Indonesia, Romania. Many UK ports rely on the products & services of Marlan, and the company is committed to providing intelligent solutions to many of the issues that face the port industry as maritime trade increases and the challenges of climate change begin to have noticeable effect on the coastal environment.
Marlan has been involved in a research intensive PhD project since 2012. The aim of this project is the development of an "Integrated Radar System for Sustainable Port Operations and Coastal Resource Management". The system will augment the situational awareness for port authorities with enhanced environmental monitoring and awareness at levels that were prohibitively expensive Alex Sinclair, Managing Director, said, "We view the R&D of our PhD researcher, Cai, as another strategic element to the longer-term growth of the business. During the project we have been actively and regularly working with Cai, who is very committed to this project as well as the success of the company. We are hoping that he will be able to join us as an employee to continue his excellent work after completing his research. We confidently believe that both he and this project will deliver practical, commercially valuable results. At a recent trade show we received significant interest from new and existing customers, suppliers and partners. Enquiring not only about the applications and products, but also licensing of some of the technology which will result from this project. There are currently very few companies worldwide (and non in the UK) taking this technology and the products we expect to realise, to the global market."
When combined with Marlan's IRIS Radar System, which provides traffic monitoring capabilities, the integrated system will add value to existing products, helping to maintain and improve the existing customer base in addition to enabling expansion into new business areas such as coastal surveillance and the support of academic research projects in the coastal environment. An example of this is the planned deployment of an integrated system in support of the ARCoES (Adaptation and Resilience of Coastal Energy Supply) project, which is surveying the beaches around nuclear power stations during and following the winter storm season of 2014-2015.
The product is also an integral part of the application for a potential Horizon 2020 project. Commercially, it is expected that existing customers worldwide and within the UK will adopt this technology as an upgrade to their existing systems, and that it will form a standalone product that can be rapidly deployed to monitor changes at the coast during high energy weather events at vulnerable locations worldwide.
The main impact of the development of this project is the exposure of Marlan to new and diverse markets and the application of a unique technology to a niche market that is extremely cost effective when compared with existing solutions. It is therefore anticipated that the product will swiftly gain traction within the targeted industries generating additional revenue for Marlan and providing measureable savings in CO2 emissions and operating costs to the end user.
The Centre for Global Eco-Innovation is the only centre of its kind in Europe and is part financed by the European Regional Development Fund. It brings together the expertise, resources and global contacts of Lancaster University and the University of Liverpool, together with international commercialization consultancy Inventya Ltd. SME-led collaborative R&D partnerships with two world-ranking universities underpin the development of new products, processes and services for the global marketplace, which by virtue of their use, manufacture, raw materials, re-use or disposal, deliver positive environmental impacts. In addition to numerous levels of business support through supervised post-graduate and undergraduate student projects, internships and 12-month Masters by research placements the Centre is funding 50 SME led 3-year intensive collaborative research and development projects.
Each project is being undertaken by an appropriately skilled, qualified and experienced graduate. The graduates use these collaborations as the basis of a PhD programme of study and are supported by senior academic members of staff, all internationally-recognised experts in their fields.
Tue 16 December 2014