---
Red Ninja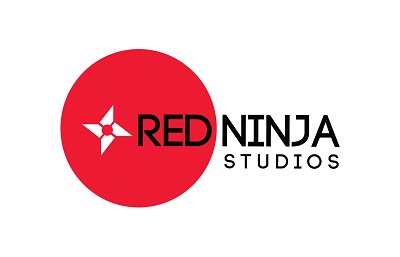 Red Ninja is a Liverpool-based creative technologies company developing applications for multiple mobile platforms and emerging technologies. The company was very much in its infancy when it identified the opportunity for intensive R&D through collaboration with the University of Liverpool through the Centre for Global Eco-Innovation. Their ambition was to generate IP in the 'Smart City' technology, but faced the challenge of balancing short term financial constraints of growing a business and creating innovation that has long term value through internal R&D.
The Centre for Global Eco-Innovation matched Red Ninja's requirements with academic expertise within the School of Electrical Engineering & Electronics at the University of Liverpool to develop and fund an intensive three-year PhD research project to create a unique smart parking system integrating existing infrastructure and mobile technology.
In addition to the research project's direct outputs, collaborating with the University of Liverpool has not only raised Red Ninja's profile but the academic team's knowledge has also had positive impacts on several other of the company's projects.
Lee Omar, Director said:
"By working with the Centre for Global Eco-Innovation and Faculty of Electrical Engineering & Electronics at University of Liverpool we have been connected with with Prof. Yi Huang. We are now able to horizon scan and have a focused PhD
post-graduate lead our R&D. Having such a highly skilled team member placed at Red Ninja and the University of Liverpool has raised our profile in our sector and his knowledge has fed in to several other projects."
The company has recently celebrated its 3rd year of trading and are building on what they consider to be firm foundations, with turnover growing by 300% since the start of the project. As a direct outcome of the Smart City project the CEO now advises the Chief Scientific Advisor to the UK Government, Sir Mark Walport, to assist and influence policy from a technological perspective as part of Government Office Science and their Foresight Future Cities Project.
The company has created eleven full-time highly skilled jobs since working with the Centre with two of these jobs being filled by Masters graduates from the University of Liverpool. They are now also working on long-term collaborations to create IP with world class thought leader technologies such as ARM, Alert Me, Nuel, and have begun collaborating with partners in China, Italy, Switzerland, Spain, Denmark and the Czech Republic.
The Centre for Global Eco-Innovation is the only centre of its kind in Europe and is part financed by the European Regional Development Fund. It brings together the expertise, resources and global contacts of Lancaster University and the University of Liverpool, together with international commercialization consultancy Inventya Ltd. SME-led collaborative R&D partnerships with two world-ranking universities underpin the development of new products, processes and services for the global marketplace, which by virtue of their use, manufacture, raw materials, re-use or disposal, deliver positive environmental impacts. In addition to numerous levels of business support through supervised post-graduate and under graduate student projects, internships and 12-month Masters by research placements the Centre is funding 50 SME led 3-year intensive collaborative research and development projects.
Each PhD project is being undertaken by an appropriately skilled, qualified and experienced graduate. The graduates use these collaborations as the basis of a PhD programme of study and are supported by senior academic members of staff, all internationally-recognised experts in their fields.
Tue 16 December 2014